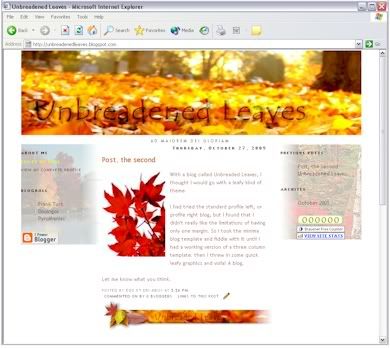 The other day I wanted to see how much work it would be to move to a three column blogger template rather than the standard - and I might add, rather generic - two column variety that I presently employ.
Rather than fiddle with my blog (which would be annoying I suppose to anyone who comes here regularly - I have made a new blog (the above image is linked to said blog) and done my fiddling there.
The new template seems to work quite well (if anyone is interested in it, I can send them the template).
Note the erudite, overuse of Latin? :-D