- Endorsed
- Indifferent
- Contested
The Nashville Statement
Name:Daniel
Home: Winnipeg, Manitoba, Canada
About Me: I used to believe that evolution was reasonable, that homosexuality was genetic, and that people became Christians because they couldn't deal with the 'reality' that this life was all there was. I used to believe, that if there was a heaven - I could get there by being good - and I used to think I was more or less a good person. I was wrong on all counts. One day I finally had my eyes opened and I saw that I was not going to go to heaven, but that I was certainly going to suffer the wrath of God for all my sin. I saw myself as a treasonous rebel at heart - I hated God for creating me just to send me to Hell - and I was wretched beyond my own comprehension. Into this spiritual vacuum Jesus Christ came and he opened my understanding - delivering me from God's wrath into God's grace. I was "saved" as an adult, and now my life is hid in Christ. I am by no means sinless, but by God's grace I am a repenting believer - a born again Christian.
My complete profile...


Daniel's posts are almost always pastoral and God centered. I appreciate and am challenged by them frequently. He has a great sense of humor as well.
- Marc Heinrich

His posts are either funny or challenging. He is very friendly and nice.
- Rose Cole

[He has] good posts, both the serious like this one, and the humorous like yesterday. [He is] the reason that I have restrained myself from making Canadian jokes in my posts.
- C-Train

This post contains nothing that is of any use to me. What were you thinking? Anyway, it's probably the best I've read all day.
- David Kjos

Daniel, nicely done and much more original than Frank the Turk.
- Jonathan Moorhead

There are some people who are smart, deep, or funny. There are not very many people that are all 3. Daniel is one of those people. His opinion, insight and humor have kept me coming back to his blog since I first visited earlier this year.
- Carla Rolfe
email
Saving Yourself...
Atonement Psychology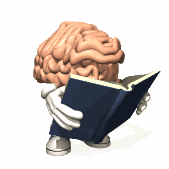 Not many Christians think about it, but our understanding of the nature of the atonement drives a great deal of our theology.

It not only flavors the gospel we preach - but for many of us, our understanding of the atonement (inherited through the gospel we our selves received) has stood untested against the word of God - being the foundational lens through which much of what we believe is interpreted.

If a man believes that the atonement is limited - it is often because the gospel that saved him or her emphasized God's righteousness - focusing on the necessity of punishment which therefore requires Christ to play a substitutionary role in the atonement - the "how does it work" question is answered with "it's a legal switcheroo" - that God isn't concerned so much about who He punishes - as long as someone gets punished. Thus Christ can graciously offer Himself to God in our place such that God punishes the (consenting) innocent man in order that a particularly agreed upon guilty person may go free. Thus God justifies the guilty by punishing an innocent Volunteer.

My father was a butcher for many years when I was growing up; he even owned his own slaughterhouse. One of the things I learned as a young man was that after killing an animal, you had to drain the blood and then let the carcass hang for a while. My father explained that while the animal itself was quite dead, yet the meat was still "dying" at the cellular level. Even though the animal had been slaughtered, the meat wasn't "dead" yet. That is why the carcass is hung in the freezer for at least 24 hours before it is butchered - to let the meat die.

In Leviticus 17:11 we read (in the context of the law against eating food with the blood still in it) 'For the life of the flesh is in the blood, and I have given it to you on the altar to make atonement for your souls; for it is the blood by reason of the life that makes atonement.' (NASB).

What Moses was saying (in the context) was that the Israelites weren't allowed to eat meat with the blood still in it because the "life" was still in the meat. This verse highlighted the reality of that life by reminding the reader of the fact that it isn't the carcass of a sacrifice that atones - but the life of that sacrifice that atones - life that is pictured in the blood. This is the passage that the author of Hebrews quotes from when he writes in Hebrews 9:22, "And according to the Law, one may almost say, all things are cleansed with blood, and without shedding of blood there is no forgiveness."

The conclusion is that forgiveness cannot be had without the forfeiture of life.

This first atonement philosophy (in absorbing the fact that a sin cannot be forgiven unless it is punished) identifies Christ as a "Stand-In" who takes the "punishment" on behalf of sinners. Because this model tightly couples "the sin" with "the punishment" it concludes that God would be unjust to punish Christ for sins that won't be forgiven - ergo: only the sins that Christ was punished for on the cross were actually forgiven. Since it is clear from scripture that not everyone is forgiven, the conclusion is that the atonement is limited to those whose sins are actually forgiven - the elect.

This model has a lot going for it, but it has flaws too.

Another 'competing' atonement philosophy is typically found in people who were saved by a gospel that de-emphasized the righteousness of God. A gospel that focuses on God's love and provision while glossing over his righteousness - tends to produce a sense of generalism - that is, Christ died for sin in general. Such a gospel focuses on the the "whosoever" "all" and "whole world" sort of verses - that is, on the reality of the possibility of (and provision for) salvation.

Here sin and punishment are not tightly coupled at all - Christ's work on the cross is inspecific - providing the possibility of forgiveness which is thereafter received only by those who choose to believe. In order to make the possibility of salvation "real" this model paints God as punishing Christ for every sin that was ever committed (everyone is atoned for) but those atoning benefits are only applied to those who ask for it.

Alternately, if the "gospel" you heard was that everyone is going to be saved eventually - then your atonement model is going to paint what happened on the cross as a "moral object lesson."

My point is that the gospel we received (typically) influences the atonement model we will embrace. Many Christians have an opinion on the atonement, that hasn't been mined from scriptures, but having been exposed to a particular teaching and having accepted it already - they project that same understanding unto the holy writ, such that they find their predetermined conviction in scripture only because they expect it to be there when they go looking for it.

The gospel I heard emphasized the righteousness of God such that my sins had to be punished and Christ was offered as a solution to that dilemma by giving Himself as my "Stand-In" taking God's wrath in my stead - so it was the most natural thing in the world when my atonement model reflected that. In that way, I was likely an "L" from the moment I heard the gospel.

As time went on however, I began to examine critically my understanding of the atonement. Scripture made it plain that sin (all sin) would be punished - that is, I knew that all sin must be punished if God is going to be consistently righteous. Yet I had to question the consistency of a righteous God being able to punish an innocent substitute (no matter how voluntary that substitution might be).

Wasn't the OT sacrificial system entirely substitutionary? It certainly looked to be. They would lay their hands on the animals, confess their sins to God, and then sacrifice the animal - it seemed substitutional enough... weren't they imputing their sins onto the animal who then was slain in their stead? I sort of thought that was how it worked. But because I knew that it was impossible for the blood of bulls and goats to take away sins (c.f. Hebrews 10:4) - I finally understood that they weren't actually putting their sins on these animals but were really putting their sins on Christ - the animals were merely placeholders.

But how did that help me? I still had this problem with trying to understand how God can be righteous and at the same time justify the ungodly and do so in such a way as to not punish an innocent (albeit consenting) person.

I reasoned that since Christ offered himself as a sacrifice that God sort of overlooked the fact that he was innocent, and punished him anyway -but it was wishy-washy and didn't satisfy my understanding of God's characer.

During a time of contemplation upon Romans six, I happened to hear a sermon where the preacher said something radical - he was preaching that God didn't punish Jesus on the cross, but that God was punishing us - as many as were "in Christ." I rejected that as soon as I heard it - since it didn't match my model - but it haunted my thoughts for days, and the more I considered it, the more it fit.

I began to see Christ in the context of an "Ark" - understanding that all believers have literally been "placed into" Christ and were therefore literally on the cross with Christ in some sense. This allowed me to set aside the image of God pulling a cosmic switcheroo - and instead of punishing Christ, now God was punishing me directly on the cross - Christ being the "Ark" into which I was placed - the Ark that entirely absorbed God's wrath as it was poured out on me. Now Christ was truly sacrificing Himself - being bruised for my transgressions - not instead of, but on account of, me - since I was in Him and my sins were in me (my old man).

My own take on it doesn't change my bottom line at all - that is, only those who are in Christ can have their sins forgiven, because only those who are in Christ have been punished already: yet it would be wrong to start with this model (or any model for that matter), and work out the "truth" backwards from it.

Really, we must not forget that our atonement models are mere constructions that we have put together for the sole purpose of illustrating how the conclusions we have already formed answer our understanding of scripture. That is why I think it is important to recognize that the gospel we received (and likely preach) will practically (by and large) dictate the details of the atonement model we embrace.

Recognizing this, we may opt to examine our own theology in the light of our inbred bias - perhaps stepping back and seeing what an holistic approach to our understanding of the atonement might reveal. It is far too common for us to preach our model without having first examined it to see why our theology demands it.


posted by Daniel @ 2:19 PM